Artificial Grass Merseyside – An Introduction
Introduction
Here at Artificial Grass Merseyside we offer the best of services when it comes installing artificial grass. Regardless of which existing surface you wish to replace. Whether it be an existing lawn, covering decking, an ugly concrete yard, or patio.
We ensure your installation of artificial grass is seem less and smooth to give you the desired comfort and taste you deserve.
The beauty and feeling of having artificial grass really has a comely touch that leaves you in ecstasy when lying, sitting, or just playing on it.
When friends visit and you set up chairs and entertain them on the fake lawn or you use it when hosting parties.
The artificial lawn really has this very attractive and realistic look because the pile combines plush green strands with periodic brown strands to achieve the ultra realistic look, and you cannot but just admire at its beauty.
To achieve the most attractive and long lasting lawn (ours are guaranteed for 10 years) we undertake a very comprehensive and thorough groundwork preparation process. When removing traditional lawns, this process involves – remove existing turf, excavate 4 inches down,level ground, install wooden border batoning, lay hardcore, compact with a vibrating plate, level, lay half inch of coarse sand or mersey grit, screed and level, lay geo film(to prevent weed growth), and finally cut and lay grass and secure to batoning.
Please call today for a free consultation, measure up and quote. We will also bring along our beautiful range of realistic grasses for you to select the best suited to your needs.
We have specific grasses designed for most uses.
Two of the most popular grasses our – "The Family Grass" made with young families in mind which incorporates, non slip, non graze, and it is very pliable. "The Pet Grass" which is specifically designed with Cats and Dogs in mind – This has a low pile for picking up waste, it is odour free, and stain proof, it also anti dig.
At Artificial Grass Merseyside pride ourselves in providing the perfect artificial grass for golf putting greens. We can install a two hole run 4 metres long by 1 metre wide for as little as £250. The preparation for the groundwork for the golf greens is the same as the regular lawns with and added layer of ultra fine sand, compacted once again with a vibrating plate, to achieve that ultra smooth surface, just like your club practice green.
Call Mark McCabe today for a free quote on 0151 606 9523 or Mobile 07542 682 487.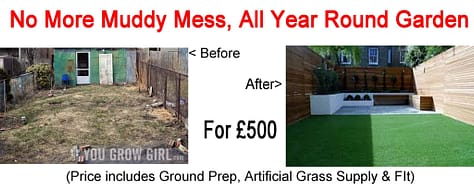 Artificial Grass Merseyside, Oak Lodge, Frankby Stiles, Wirral, Merseyside CH48 1PL 01512085813