Installing Artificial Turf
Installing Artificial Turf – Its Cost Effective – Cheaper Than You Think
This may sound like a radical step as most of us have grown up with lawns in our gardens but think of the advantages and enjoyment you can have all year round: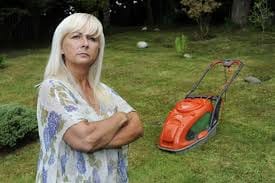 No more mowing. If you are in your later years, for most people, not all, this becomes a very difficult task and sometimes it can be easy to injure yourself trying to do that job you used to do every weekend in the summer months. Sit back and enjoy your garden with very little effort.
No more weeding, feeding or treating the lawn. Another expensive and time consuming task.
No more watering the lawn or worrying about it because of a hose pipe ban.
The top 3 points are the obvious advantages of installing artificial turf but there are many other advantages of installing artificial turf many of which will SAVE YOU MONEY AND HELP SAVE THE ENVIRONMENT.
No more purchasing expensive mowing equipment
No more chemicals polluting your local environment from feed and then excess water running off your lawn.
No more carbon emissions from your petrol mower.
No more pet fouling stains on the middle of your lawn.
No more frost damage in The Winter months.
No more expensive "Green Thumb or similar" bills.
No more sports/games damage from the kids/grandkids.
Make an enquiry today and enjoy your garden all year around without all that effort and expense.